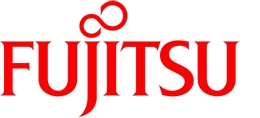 TOKYO, Sep 14, 2023 – (JCN Newswire via SEAPRWire.com) – Fujitsu today announced the launch of an innovative solution to its Uvance Healthy Living portfolio to transform surgical capacity utilization with a new approach in the market by targeting the root cause of surgical block time inefficiencies.
Fujitsu's Surgical Capacity Optimization, refined and improved in intensive field trials through a collaboration with Baptist Health Doctors Hospital and Baptist Health Innovations, offers perioperative executives in hospitals access to a Software-as-a-Service (SaaS) application powered by Fujitsu's Digital Annealer, a unique quantum-inspired computing technology built for solving complex optimization problems.
Elegant and easy-to-use as a sophisticated decision support assistant, the solution creates highly tailored, mathematically validated recommendations to change up block time allocation in operating room (OR) schedules, and in doing so, uncovers net new OR time, empowering surgical services leaders to more effectively collaborate with all key stakeholders to improve utilization and case volume. It also includes an innovative generative block scheduling wizard for what-if? analysis, giving teams clear projections for hypothetical scheduling scenarios in advance. Now surgical services leaders can evaluate more scheduling options than ever before with unprecedented accuracy and be confident they're making the right decisions to optimize performance.
Details of successful trials with Baptist Health Doctors Hospital will be presented at the solution's launch at OR Manager Conference on September 19th in Nashville, Tennessee. In addition to immediate rollout in North America, the solution is also being made available on a controlled basis in Asia Pacific and European regions.
With the new solution, Fujitsu aims to improve people's wellbeing and create a world that enriches the life experience of everyone in alignment with its vision for Fujitsu Uvance.
Revolutionizing utilization with intelligent recommendations
A core feature of the solution is the Recommendation Engine. Powered by a hospital's surgical scheduling data from its electronic health records system (EHR), it identifies patterns in block utilization over time and uses this data to make intelligent scheduling recommendations that give individual surgeons the right volume and distribution of block-time to match their demand.
These iterative and scalable scheduling recommendations, tailored down to individual surgeons, empower perioperative executives with the data needed to improve operating room utilization, discover underutilized capacity, enhance surgical services productivity, and ultimately transform perioperative services.
Dr. Barry Katzen, Chief Medical Innovation Officer at Baptist Health stated, "Fujitsu's solution challenges the conventional way of managing OR utilization. It targets the root cause, not the symptoms, revolutionizing OR schedules to yield the best outcome for both hospitals and patients. It also gives perioperative teams solid, easily-accessed data to support change, so that by the time they propose re-organizing schedules, or have to negotiate difficult conversations with providers, they have total confidence they're doing what's right."
Uncovering net new operating time
Fujitsu's Surgical Capacity Optimization sets itself apart by uncovering net new operating room time to accommodate increased case volume. It analyzes historical and forecast data using advanced optimization, and right sizes block schedules through generative block design, identifying entirely new prime time operating hours and days.
In trials at Baptist Health Doctors Hospital across 14 operating rooms, the solution delivered a 37% improvement in available prime-time minutes over a three-month period, amounting to 231 new full-day blocks within the existing OR infrastructure.
"The additional prime time OR capacity we uncovered using the solution's recommendations will greatly enhance our performance-driven revenue potential in surgical services, while always prioritizing patient care," said Javier Hernandez-Lichtl, CEO of Doctors Hospital. He added, "Being able to predict and manage our surgical capacity with this level of precision is transformative and will help us improve the fiscal performance of the surgical discipline."
About the generative block scheduling wizard
The generative block scheduling wizard is a unique innovation that enables hospitals to model hypothetical what-if? scenarios and visualize their potential impact before making any decision. By creating a digital twin of the hospital's surgical services, perioperative executives can project the resulting impact on utilization rates and revenue without affecting their current schedule.
"A key differentiator of this solution is that in addition to providing simplified access to advanced OR utilization data and insights, we enable perioperative teams to evaluate the impact of complex scheduling scenarios in advance, such as staffing considerations, cost-saving ideas, or scheduling changes," said Dean Prelazzi, Head of Healthcare Capacity Optimization, Fujitsu Uvance Healthy Living. He added, "Not only does this take the guesswork out of everyday decision-making for perioperative staff through a more data-driven approach, but it also minimizes the risks related to significant strategic decisions contemplated by hospital leadership teams."
Prioritizing patients
By providing accurate utilization data and projections, the solution enables perioperative teams to confidently negotiate schedule changes with key stakeholders, carefully balancing the best interests of patients with operational goals and in turn aligning operating room schedules with patient demand. The system creates more opportunities to perform a higher volume of surgeries, which also reduces wait times and accelerates much-needed medical procedures. This advancement in patient care not only enhances the reputation of the hospital within its community but also increases access to care by minimizing unused block time and improving utilization rates.
The new platform represents part of Fujitsu's ongoing efforts to contribute to the creation of a healthy society as part of its vision for "Healthy Living" under Fujitsu Uvance.
For more information on the Fujitsu's Surgical Capacity Optimization solution, please visit Surgical Capacity Optimization (www.fujitsu.com/global/solutions/industry/healthy-living/surgical-capacity-optimization/)
About Fujitsu
Fujitsu's purpose is to make the world more sustainable by building trust in society through innovation. As the digital transformation partner of choice for customers in over 100 countries, our 124,000 employees work to resolve some of the greatest challenges facing humanity. Our range of services and solutions draw on five key technologies: Computing, Networks, AI, Data & Security, and Converging Technologies, which we bring together to deliver sustainability transformation. Fujitsu Limited (TSE:6702) reported consolidated revenues of 3.7 trillion yen (US$28 billion) for the fiscal year ended March 31, 2023 and remains the top digital services company in Japan by market share. Find out more: www.fujitsu.com.
Press Contacts:
Fujitsu Limited
Public and Investor Relations Division
Inquiries (https://bit.ly/3rrQ4mB)
Copyright 2023 JCN Newswire. All rights reserved. (via SEAPRWire)