BERLIN, Germany, Nov 9, 2023 – (ACN Newswire via SeaPRwire.com) – A new survey of insights experts and business stakeholders highlights the rapid adoption of AI technologies in reshaping how knowledge flows through enterprises. The report, "How AI will transform use of research, data and insights", published today by Market Logic Software, the global leader for insights management solutions, reveals that more than three-quarters of insights teams and two-thirds of stakeholders have already begun using AI for insights-related tasks.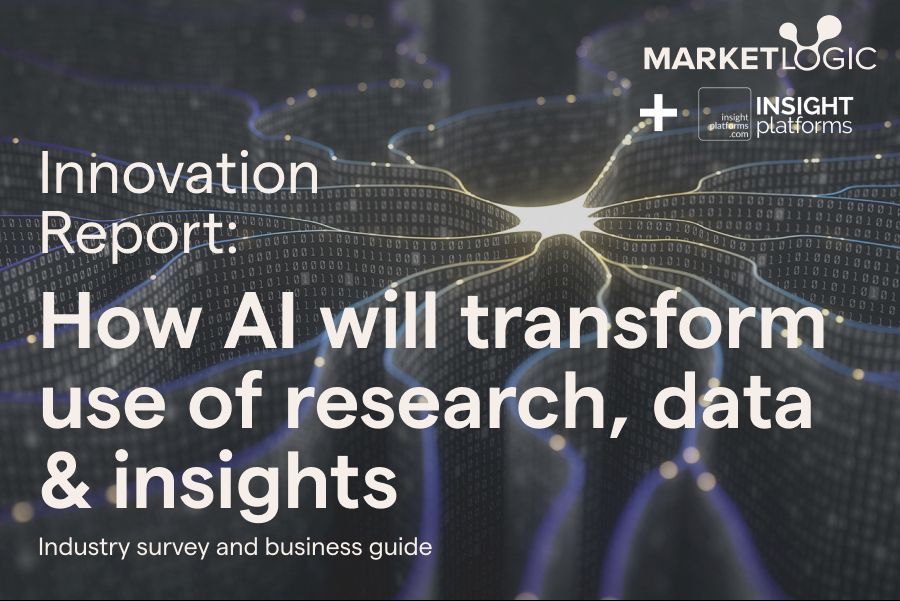 The report forecasts a sharp rise in self-service interactions with insights data amongst marketers, product managers, and other business stakeholders as AI accelerates the trend towards democratization of research and data. In parallel, the survey reveals that insight teams are set to bank the productivity benefits of AI: cutting the time needed to complete a wide range of research and knowledge management tasks. Almost 40% of insights leaders believe these enhanced AI capabilities will prompt them to shrink the size of their teams.
"More than 80% of all respondents expect that AI will help them to 'spot new trends faster' and 'manage existing knowledge resources better.' These forward-thinking pioneers will be at the forefront of seizing competitive advantage through AI and implementing a new generation of insights-driven operations," commented Olaf Lenzmann, Market Logic Software's Chief Innovation and Technology Officer.
While the report illustrates a good deal of alignment between business stakeholder groups and insights teams on the potential for AI to scale insights-driven decision-making, it also uncovers some marked differences in attitudes to risks. Where business leaders focus more on data security and compliance requirements, insights teams place emphasis on the need to create guardrails for research data output quality and accuracy.
"Discussion of AI tends to focus on efficiency benefits, but this data sheds new light on what may be an even more important impact," says Mike Stevens, the report's lead researcher and author. "Nearly 75% of stakeholders believe AI will increase their organization's demand for research and insights. To meet this demand, insights teams will need to evolve their mix of skills, empower their stakeholders, and adopt a range of new technologies."
Based on a series of in-depth interviews and a comprehensive survey of enterprise organizations, the report was researched and produced by industry analyst, Insight Platforms. More than 200 professionals in the USA, UK, and Canada completed the survey. Half of these worked in market research and insights functions; the remaining half were in stakeholder teams such as strategy, marketing, or product management. This sample provides the first cross-functional gauge of professional perspectives on embracing AI for research and insights. This report is now publicly available for download from Market Logic Software.
About Market Logic Software:
Market Logic is a market-leading SaaS provider of insights management solutions.
Our AI-enabled insights management platform allows insights teams to equip business decision-makers with trusted insights at scale and speed. Since 2006, we've helped hundreds of consumer-focused brands across the globe to transform into insights-driven businesses. Market leaders such as Unilever, Vodafone, Astra Zeneca and Tesco are driving innovation and making smarter market moves with the support of Market Logic. Find out more at https://marketlogicsoftware.com/
About Insight Platforms:
Insight Platforms is the leading publisher of expert content for insights technology and digital research methods. With virtual events, training courses and a comprehensive directory of tools, the site attracts a global audience of over 250,000 insights and data professionals annually.
Contact Information
Daniela Zuin
CMO
daniela.zuin@marketlogicsoftware.com
Copyright 2023 ACN Newswire via SeaPRwire.com.